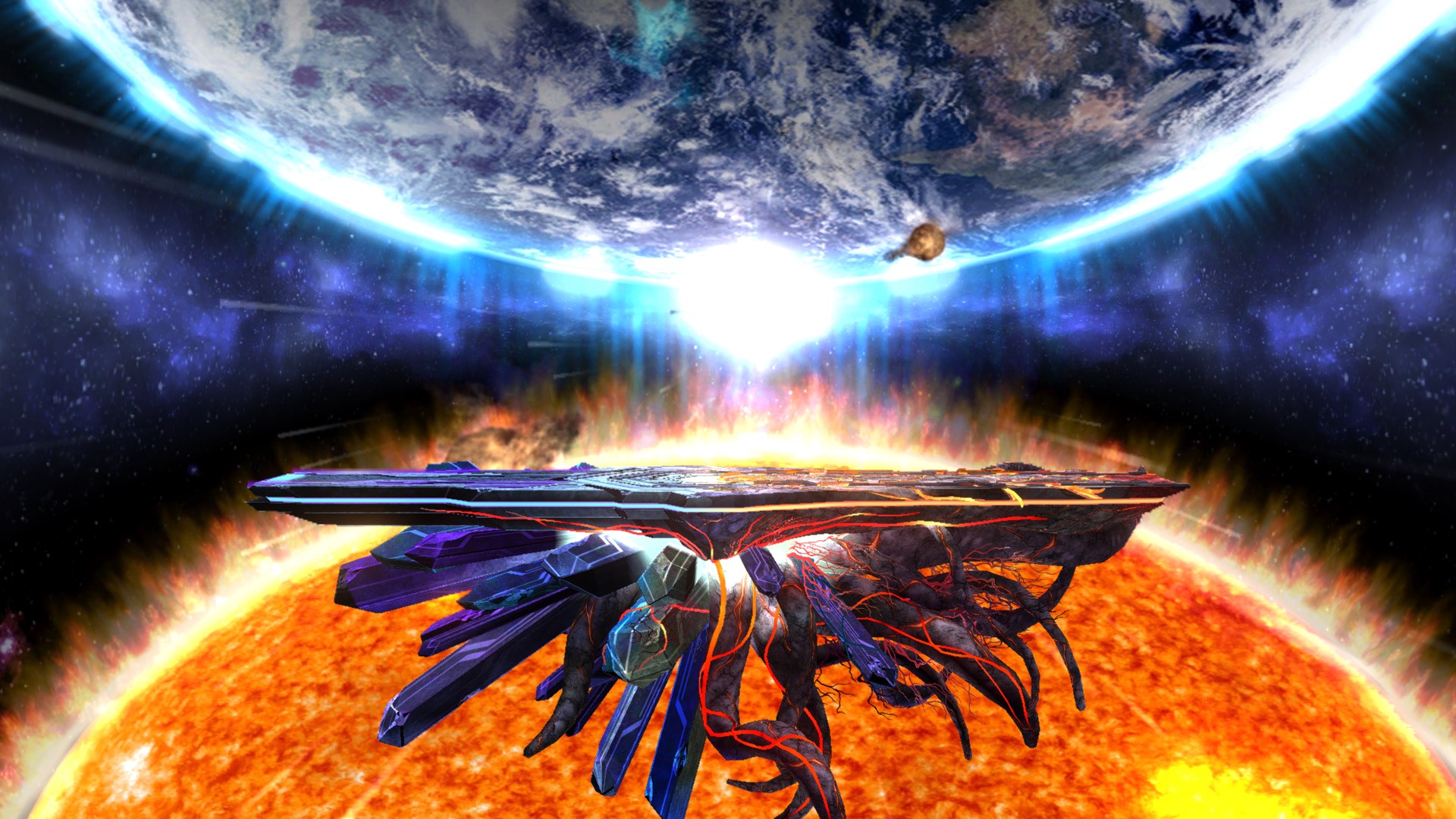 Let's begin this blog delay update by apologizing to specifically my followers for not updating or posting new reviews on this site for several months. Remember that I was in high school before and had to focus my time and effort in passing the exams in order to be accepted into university. Now that I graduated from high school, got accepted into university, and spending my summer doing jack-squat, it's time to give another update to let you readers know what's going on in my life. Yes, based on the title, this will be the last update I will be posting on this site.
Well kind of…the true last update will be the third rendering of the "Then & Now" article I post once a year to commemorate my accomplishments. You can access it in the drop-down menu which will be available in late August to early September. I recently published my review for Sonic & Sega All-Stars Racing and am currently writing my No More Heroes review. Due to time constraints and life circumstances, I unfortunately will not be posting anymore reviews for the Nintendo Wii, so that is the last one. After that is uncertain but here is what I have in mind.
Mentioned before, I will create and publish reviews of systems. The following is a list of systems I will review and is final: Nintendo Wii, Nintendo Game-Cube, Nintendo 64, Nintendo Wii U, Game-Boy Color, Game-Boy Advance, Game-Boy Advance SP, Nintendo DS lite, Nintendo DSi, Nintendo 3DS. So that also includes handhelds which you followers should look especially forward to. After all that, I will then go on to review iOS and Android OS, as well as games for mobile and tablet devices. I may or may not review games for Steam/PC but watch for that too.
Instead of writing blog updates to fill in the void between every review, I will now begin to write editorials. I used to do this on my old blog site (which has been discontinued and deactivated for some time now) and I plan to reboot that. I originally wanted to also write news articles about video games but that's just a waste of time and many gaming networks and internet celebrities already do that. Monster Hunter Tri is taking forever to beat so I can't review that as much as I honestly wanted to. What a year has this been with all what's going on in my life!
Since this is the very last blog update (besides the "Then & Now"), I want to make this special. I just want to thank everyone who's helped me on this long journey, and that includes game developers, gaming networks, gaming YouTubers, WordPress followers, and most importantly, you the readers. I also regret how the site can no longer review video games for hardcore audiences but life's unfair and I have university to attend to. Before I leave, let me tell you a bit more about my personal life; read carefully, as this and the "Then & Now" will be the last life updates.
This summer has been particularly boring since I no longer have high-school and no vacation to attend to. I tried to find part time job in the past, but due to my experiences and life circumstances, I just gave up. I am still fighting my health issues as I indicated before, and plan to visit the nose specialist and either a psychologist and/or psychiatrist to diagnose and treat my social anxiety. I recently got and am typing on my first ever laptop (previous one was family laptop) and am soon getting my first cellphone. My parents are cheapstakes and distrust me sadly.
In addition, I am officially attending university, though which one for certain I am not too sure (either York or Guelph). Due to my procrastination, I still have to apply for financial aid through government loans, and I never completed the job application process of the military, though they gave me a second chance. They are willing to re-open my file if I visit them personally to start over so I can always work in the reserves as a last resort. Soon I will cease to be a minor, and when that happens, I will finally get the legal and social rights and privileges of an adult.
I'm sick and tired of all my life being treated like a child, being denied rights and privileges, and never having independence. That's all going to change in university, but unlike others, I have to get the hell out of here as soon as possible. I've come up with several brilliant money making methods that will be executed in September. These offer a lot of money but also high risk which I am willing to take for a better future. My parents are the ones that are the root of all my limitations in life, and moving out is the only way so wish me luck on this hard journey.
Of course, how I accomplish all this is private and none of your business. I'm optimistic and a realist simultaneously, so don't worry about me being foolishly naive about life and society because I'm not. I'll be extremely careful and private about what I do and what I say which will benefit me in the long run. And that's all I have to say, which I can't believe that this update has come to an end. But like with anything, all things good and bad must eventually come to an end. Remember to read my "Then & Now" article once it is complete for the final update to end all blog updates.
A few more things to mention before I finally stop writing blog updates. I of course opted out of reviewing SimCity Creator and am currently reviewing No More Heroes as we speak. I will also review the controllers, accessories, and add-ons (i.e., online) of each video game console I plan to review in the future. After the aforementioned reviews are complete, then I will go back and review consoles games again, starting with the Nintendo Game-Cube, then the N64 and Wii U, and then Play-Station. The future is not certain and can change so I hope for the best and see you soon!